Hamad
International
Airport (HIA) by HOK
Doha, Qatar
The Hamad International Airport (HIA), is a 'one of a kind' project including the largest expanse of Epoxy Terrazzo Flooring ever installed in a single undertaking. Fribel were contracted to install in excess of 140,000m2 throughout the project. Over time the Hamad International Airport (HIA) will become the gateway to Qatar and the major hub for its world-class airline, Qatar Airways.

The task of successfully completing such a large project was daunting. Well prior to accessing the floor area and commencing the installation, the procurement of materials and the logistics of shipping them to site were enormous.
Hundreds of containers had to be loaded, dispatched and delivered to Doha. The pigmented Epoxy Resin was produced and shipped from the United States, while pre-mixed marble aggregates came mostly from Italy. Metal divider strips where purchased in the United States and custom designed as per the Architect's specification.
Since Epoxy Terrazzo is a poured in-situ product, each component of the material needed within the system had to be distributed throughout the various areas of the site, mixed on location and finally troweled by hand.
Epoxy Terrazzo is not only installed by single mechanics working on their knees but ground and polished on site. For the Hamad International Airport (HIA), Fribel had a fleet of machines grinding, polishing, finishing edges and corners, making this project one of a kind.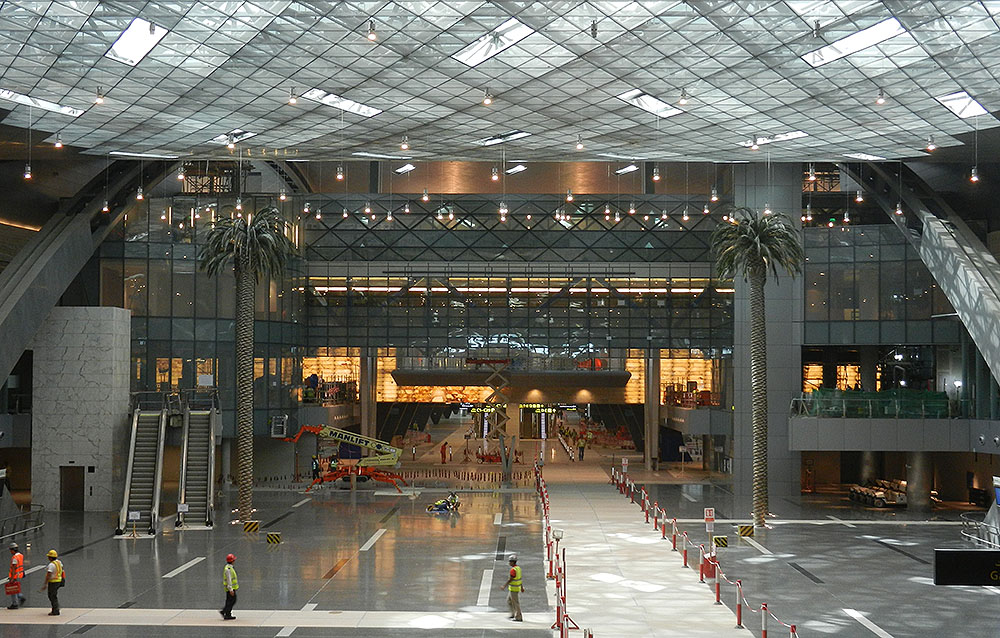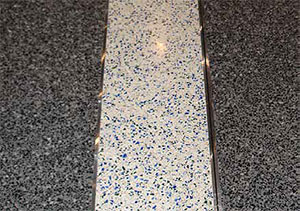 .